Warm Up Your Winter Nights With These Christmas Candles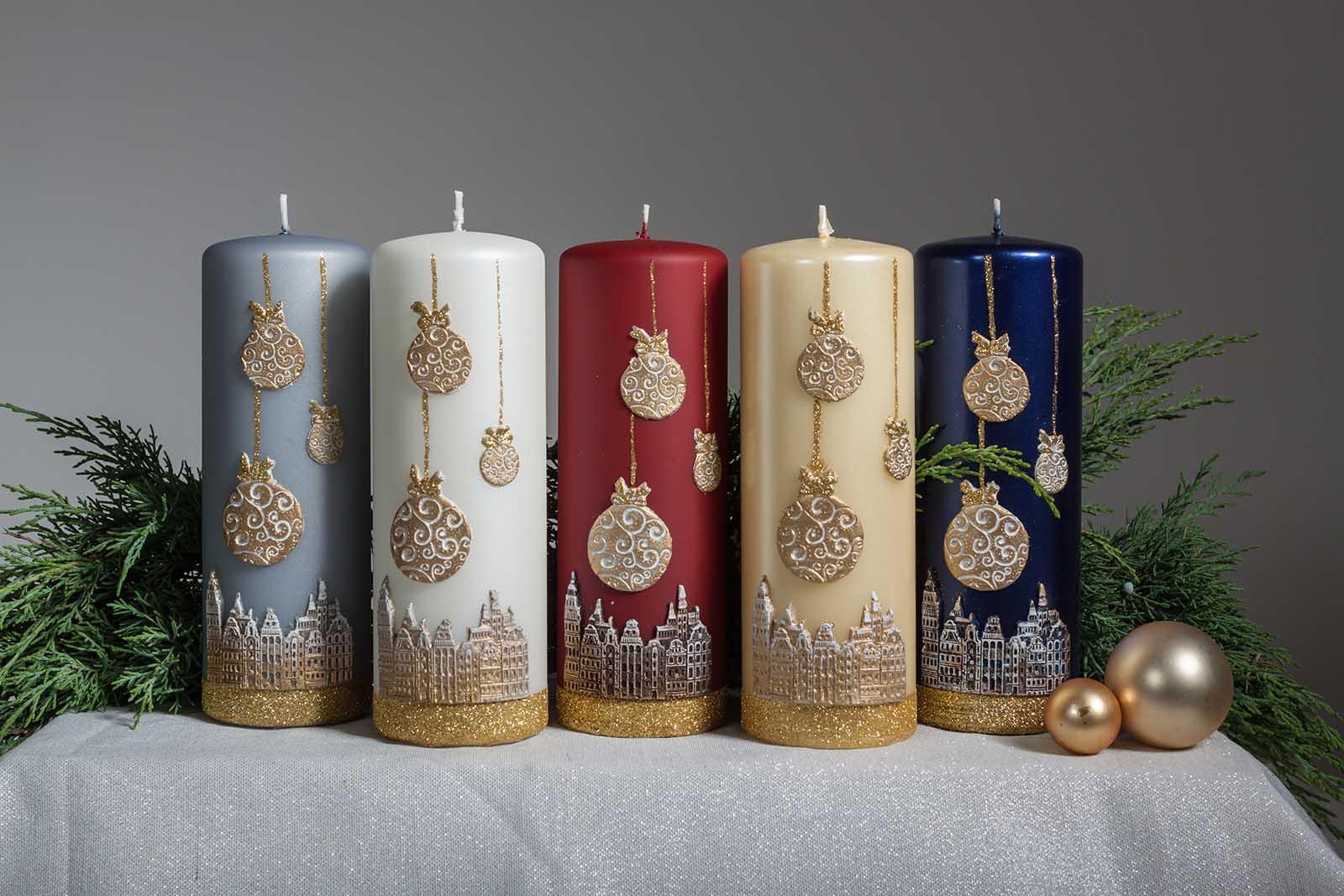 The holiday season is the perfect time to infuse your home with the warmth and coziness of Christmas candles. These candles not only add a festive touch to your decor but also have a soothing effect on your senses. With numerous options available in the market, choosing the right one can be overwhelming. Fear not, as we're here to guide you through the process of selecting the perfect Christmas candle for your home. Whether you prefer traditional scents like holly and ivy or something more unique, we've got you covered. Additionally, we'll provide you with some creative ideas on how to decorate your home using these candles, such as placing them in lanterns or creating a cozy reading nook. While enjoying these candles, it's important to ensure their safe usage. We'll answer some frequently asked questions about their safe usage and eco-friendly packaging options that will help you make an informed decision. So, let's create a cozy and magical atmosphere this winter by selecting the perfect Christmas Pillar candles and Christmas round candles for your home!
Introduction to Christmas Candles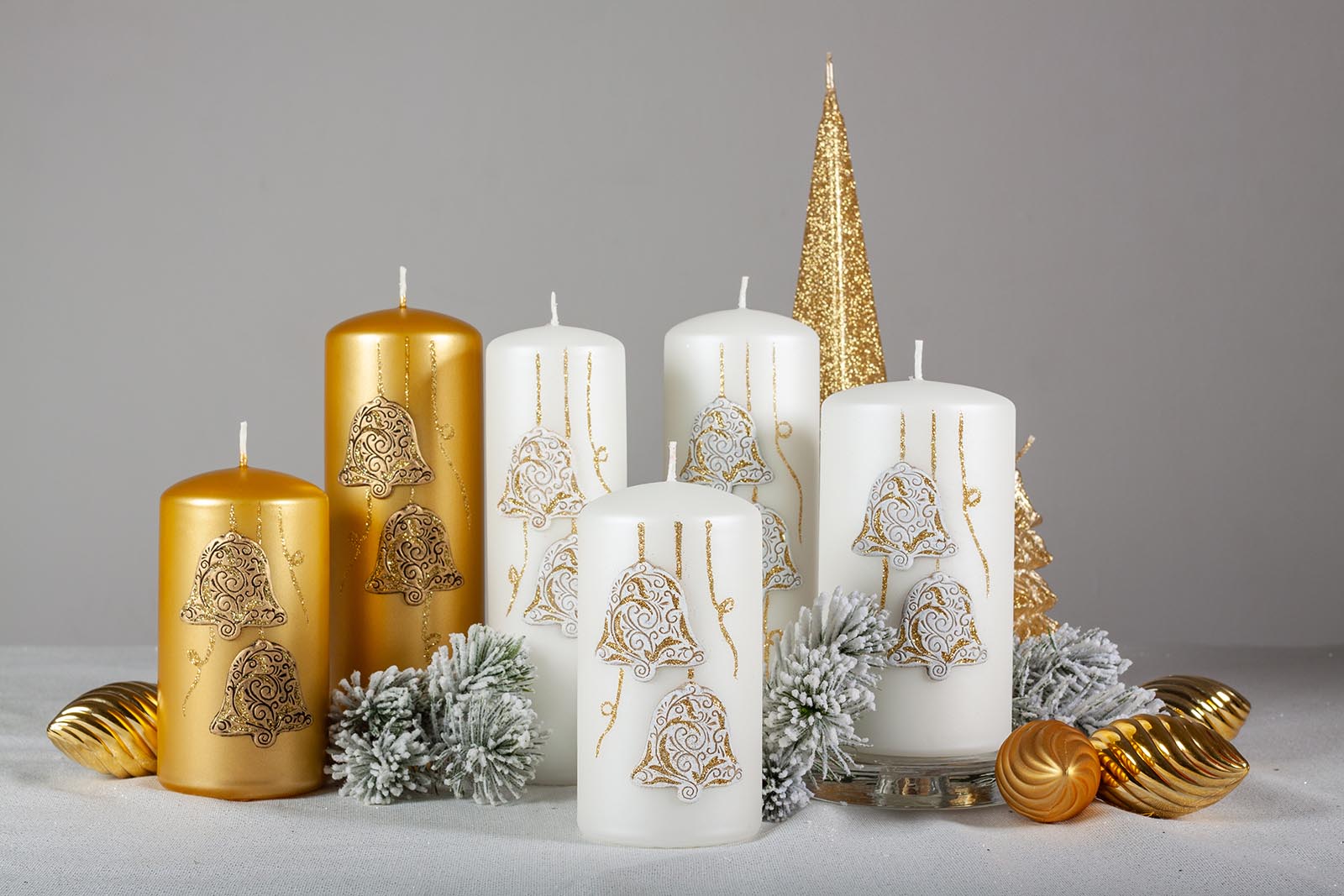 To infuse your home with warmth and coziness this winter season, lighting Christmas candle is an excellent option. These candles come in a range of scents, including cinnamon, clove, and cedarwood, and feature festive designs such as holly, ivory, and Christmas trees. They are perfect for creating a holiday atmosphere that can evoke cherished memories. When selecting the ideal candle for your home, pay attention to factors such as burn time and wax type. Soy wax candles are an eco-friendly alternative to traditional paraffin wax candles. Additionally, some candles are scented using essential oils rather than synthetic fragrances which can be a better choice for those with sensitivities. So light up your home with the warm glow of Christmas candles this holiday season!
How to Choose the Right Christmas Candle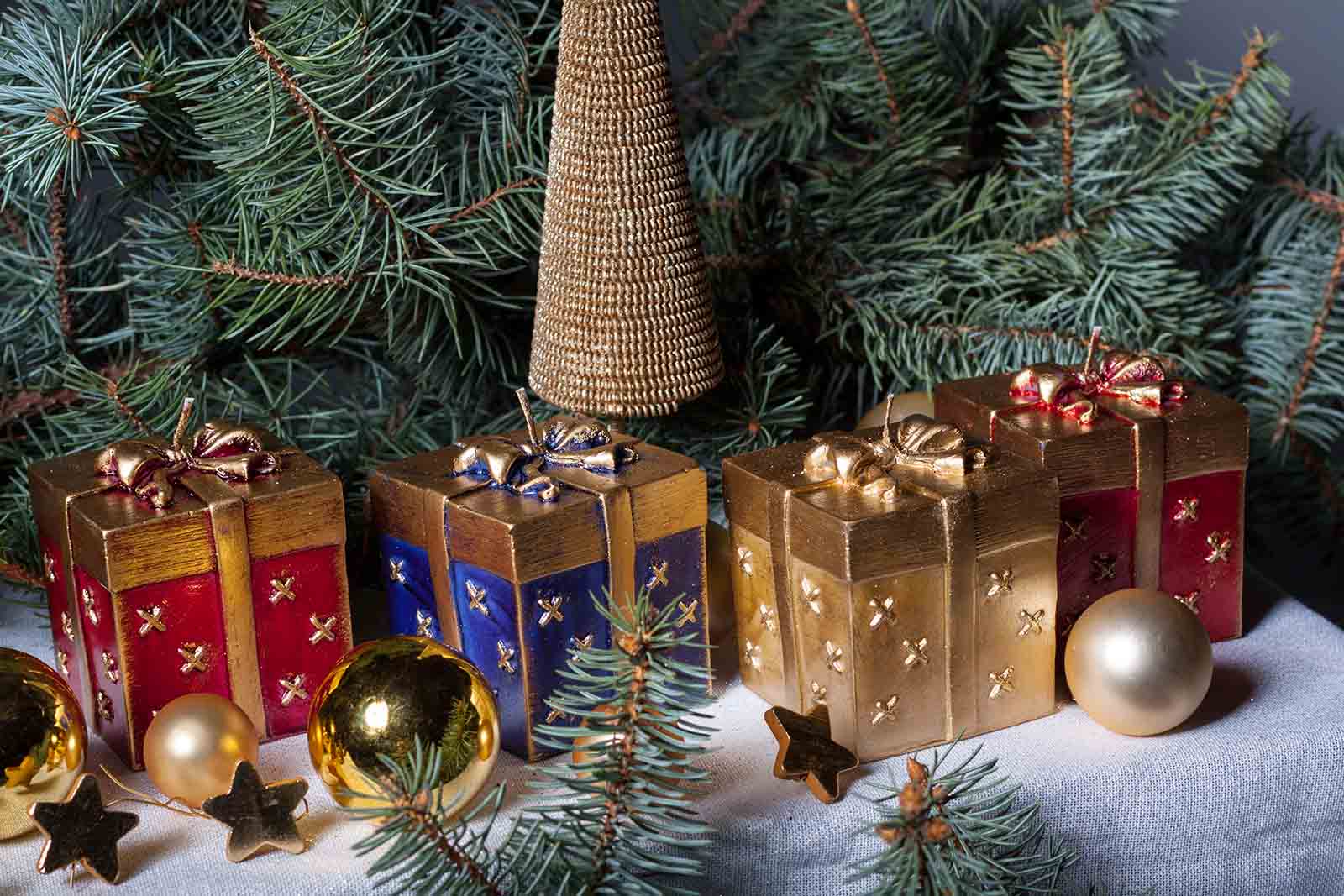 When searching for the perfect Christmas candle, several factors should be taken into consideration. Burn time and size are critical factors to consider, ensuring that your chosen candle lasts longer. Additionally, festive packaging or containers can add an extra touch of holiday cheer to your decor. It is recommended to choose candles with scents like peppermint, cinnamon, pine, or vanilla to enhance the festive ambiance. When selecting a Christmas candle, it is essential to choose one that complements your decor and lighting preferences. A candle that enhances the look and feel of your space can make all the difference in creating a cozy and inviting atmosphere. When choosing a candle, it's important to decide whether you want a plain candle or one decorated with a Christmas theme. A plain candle can be versatile and used throughout the year, while a Christmas-themed candle can add to the festive mood during the holiday season. If you plan on using the candle as a decoration, then a themed candle may be more suitable. However, if you're looking for a candle that can be used beyond the holidays, then a plain option is likely to be more practical.
Christmas Candle Decoration Ideas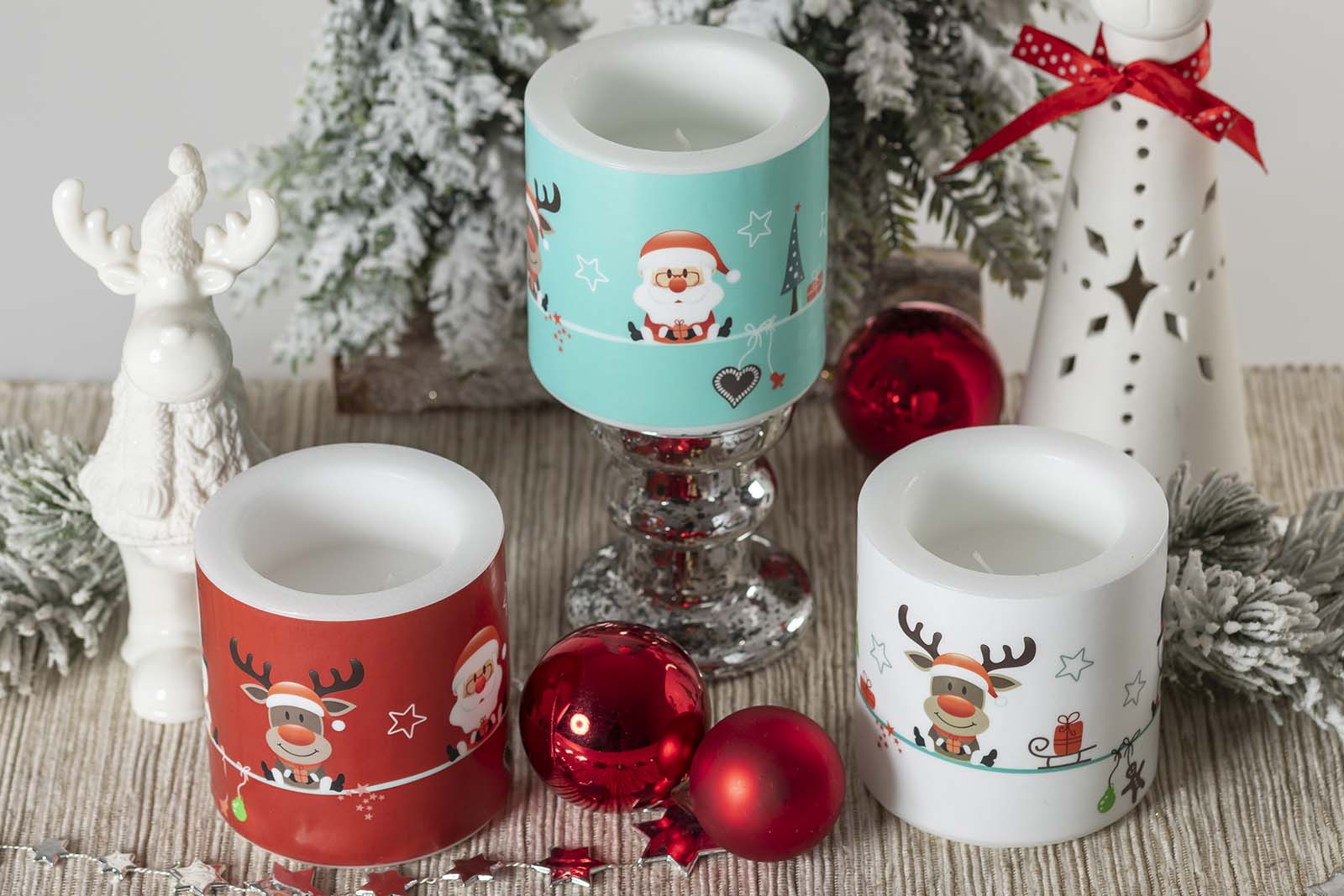 When it comes to decorating with candles for the Christmas season, there are several creative options to choose from. For a festive touch, use candlesticks in holiday shapes and colors such as red or green. Grouping tea light holders together on a tray can create an elegant centerpiece that will add warmth and charm to any room. It's important to mix and match pillar candles of different heights and sizes to add visual interest and depth to your decor. You can also consider adding natural elements like pine cones or berries for a rustic touch, or incorporating metallic accents for a modern twist. With a little creativity, candles can transform any space into a cozy winter wonderland.
DIY Christmas Candle Holders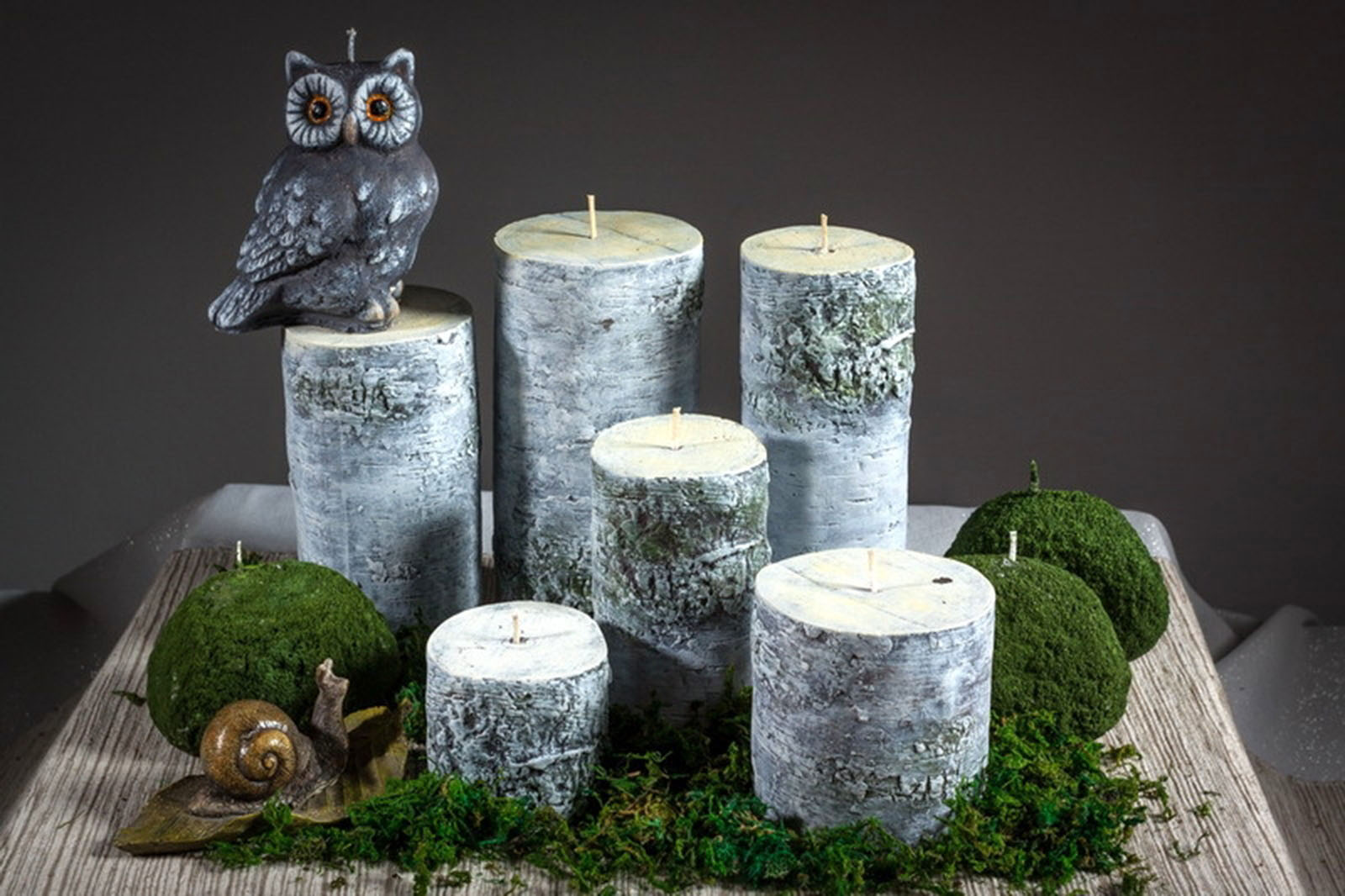 Making your own candle holders this Christmas is a fun and creative way to add a personal touch to your holiday decorations. DIY candle holder ideas include transforming mason jars with twine and ribbon, or adding natural elements like pine cones and holly leaves for a rustic feel. Pairing these unique holders with scented candles in festive scents like peppermint or cinnamon can make for the perfect gift. With just a few materials and some imagination, you can craft beautiful candle holders that will add warmth and charm to any holiday setting. Plus, the satisfaction of creating something with your own hands adds an extra special touch to the season.
Creative Ways to Display Christmas Candles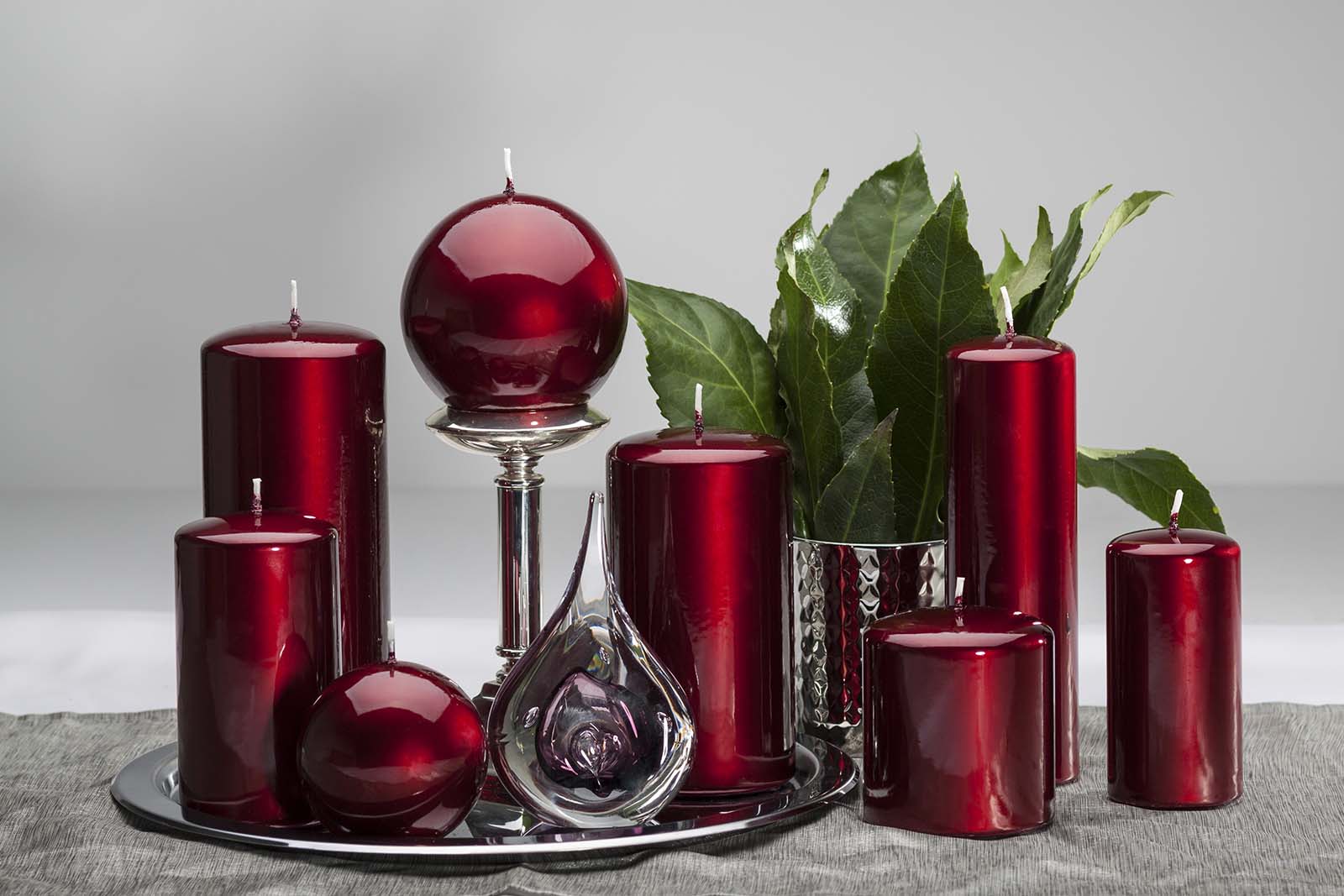 To bring a touch of festivity to your living room decor, consider using holly and cedarwood pillar candles in tea light holders adorned with cinnamon sticks. Experimenting with fir and spice scents can create a cozy ambiance that's perfect for the holiday season. To complete the look, use candle holders in holiday colors or shapes and incorporate seasonal elements like pine cones or ornaments. These small additions are an easy way to infuse your home with the warmth and cheer of the holidays. Moreover, they not only add some elegance to your living room but also make for great conversation starters during family gatherings and parties. Be sure to exercise caution while handling candles, especially around children and pets, and never leave them unattended while lit.
How to Make an Advent Wreath with Candles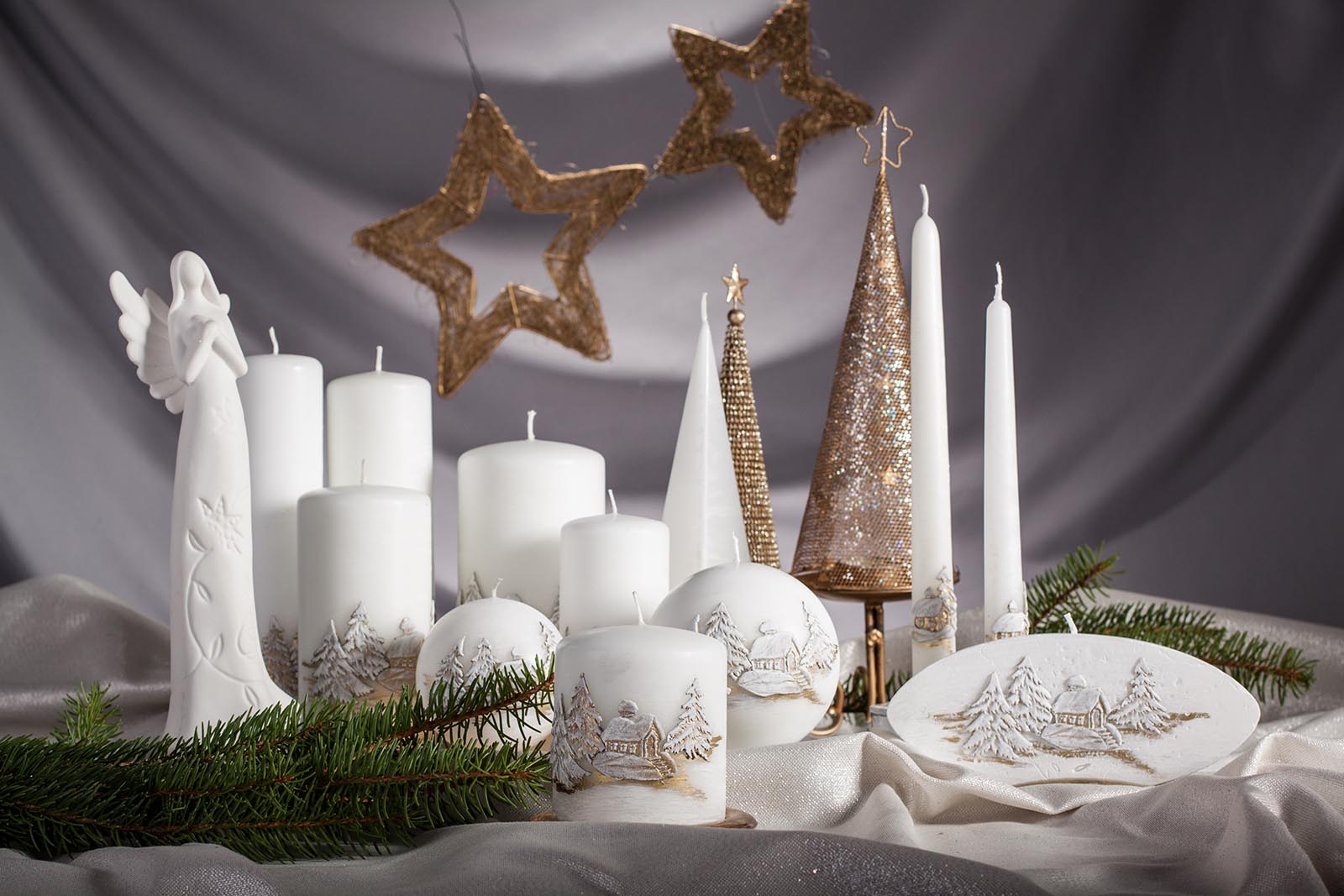 Celebrate the weeks leading up to Christmas by making an Advent wreath. Choose four pillar candles- three purple and one pink- to symbolize each week. Put them in a wreath of evergreen branches or other festive materials and light them every Sunday, starting with the first purple candle. Add some spice to your living room décor this holiday season with these advent candle ideas.
Best Packaging for Christmas Candles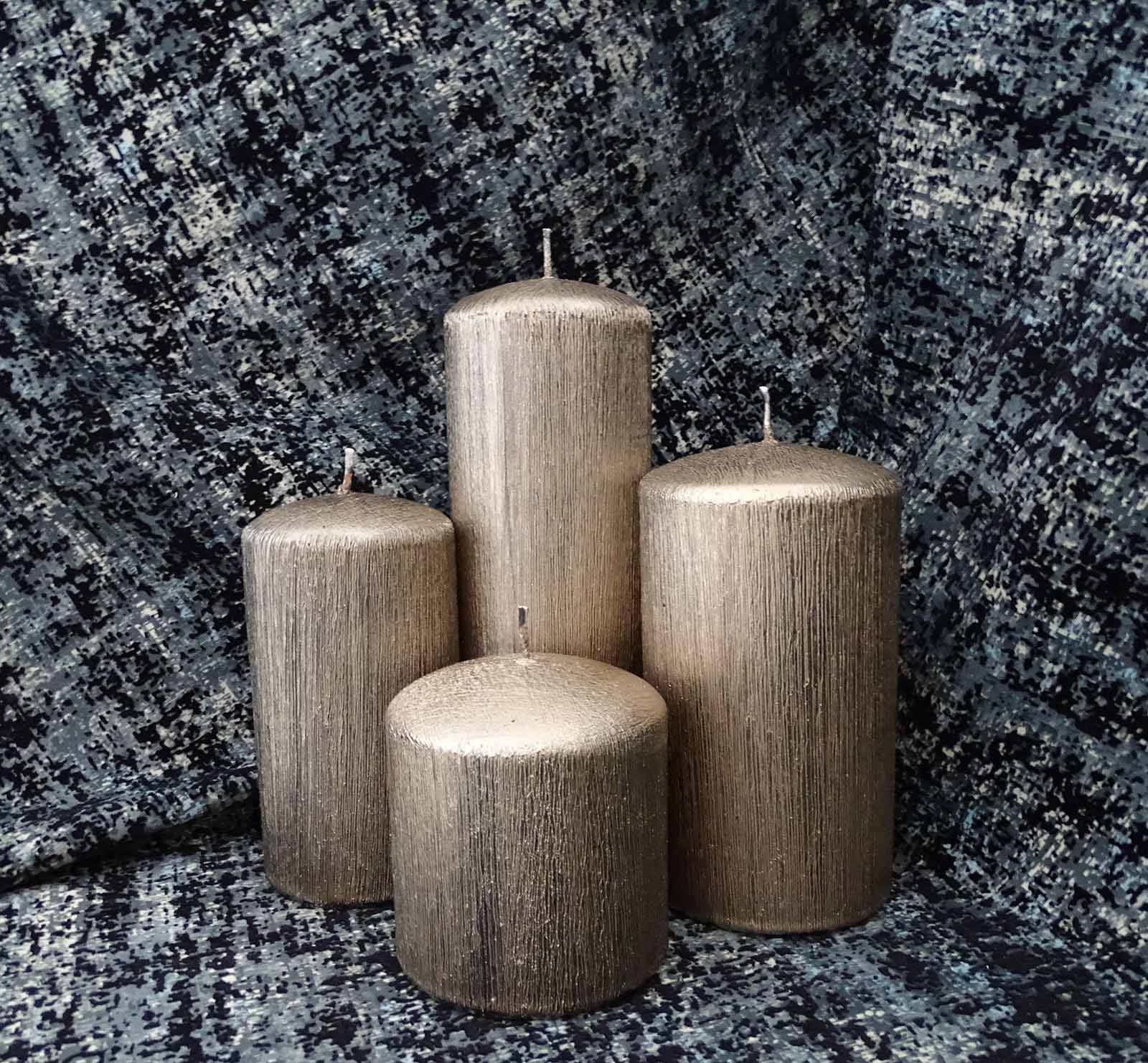 Enhance your Holiday season experience by opting for eco-friendly and sustainable packaging. Choose packaging that reflects the scent or theme of the candle while offering easy storage or reusability. Consider checking customer reviews to ensure quality and purchasing value.
Eco-Friendly Candle Packaging Options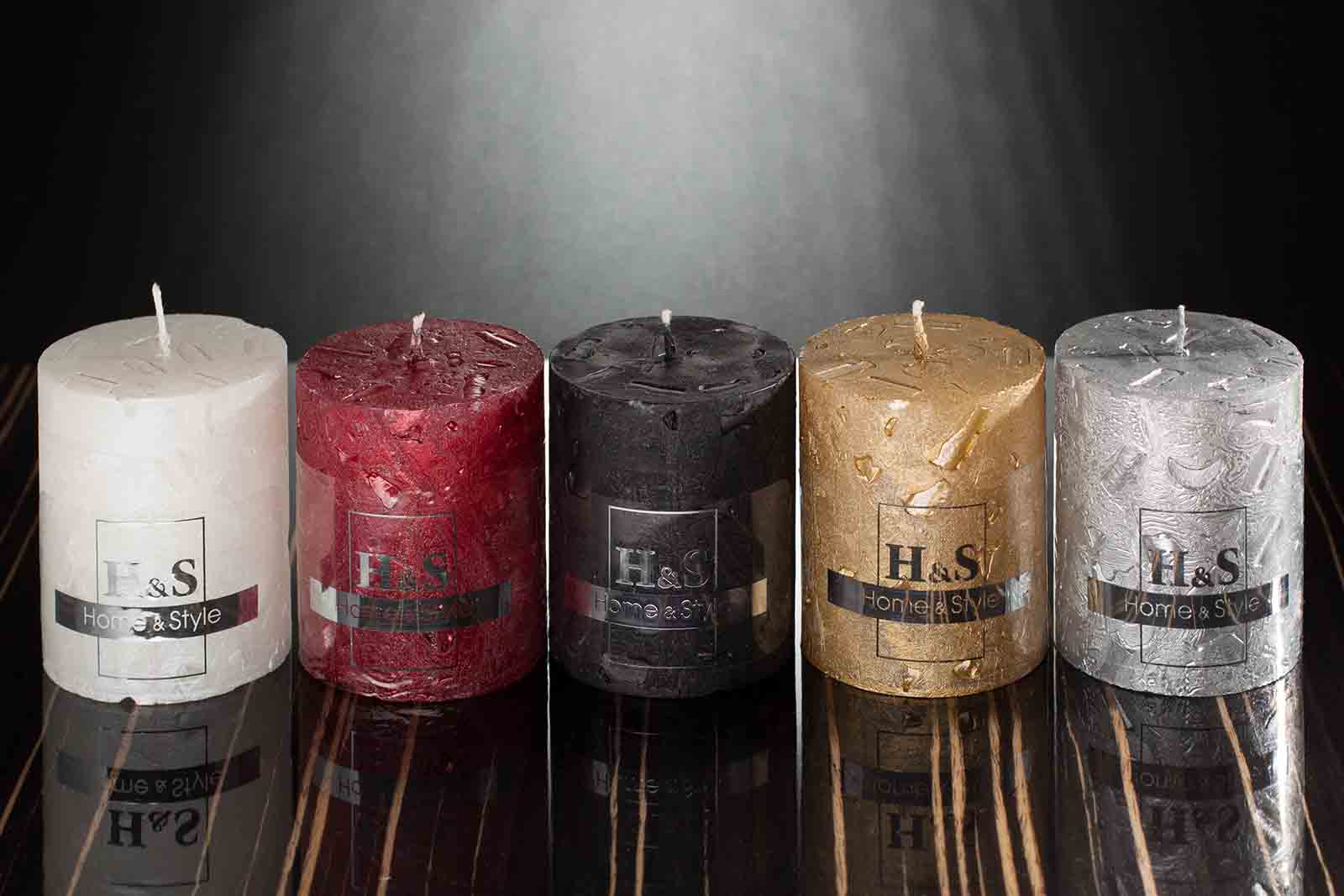 Packaging options for Christmas candles have evolved to cater to the increasing demand for eco-friendly alternatives. Reusable containers made of recycled or biodegradable materials such as biodegradable plastic and paper-based packaging are gaining relevance. Options like these give shoppers relevant results that enable them to enjoy the perfect gift while maintaining the environment's integrity.
Creative Candle Wrapping Ideas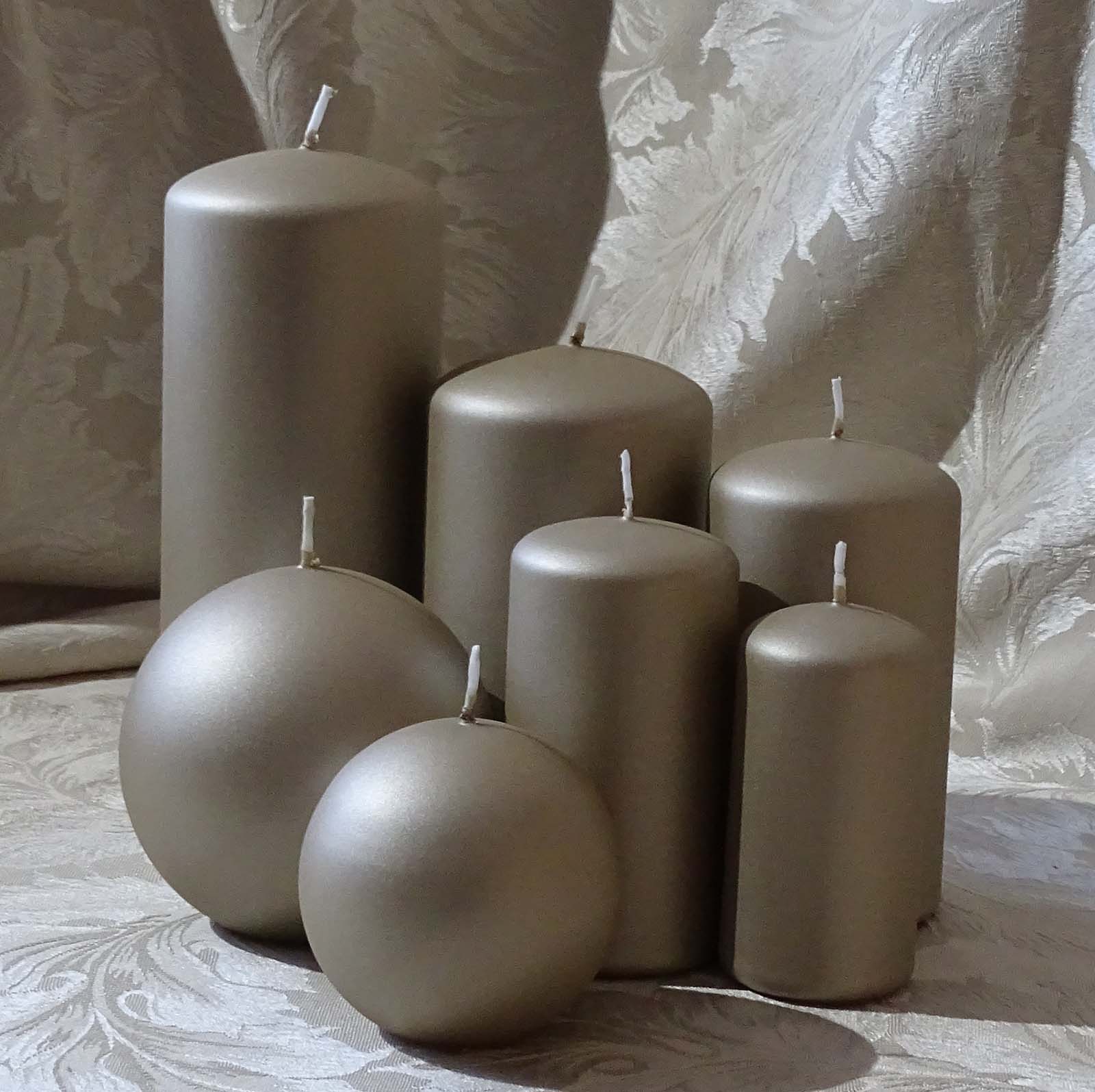 Add a personal touch to your Christmas candles with creative wrapping ideas. Festive ribbons and ornaments are great options to accentuate the packaging while natural elements like pinecones and holly give an earthy feel. Customized gift tags are a perfect addition too!
Holly and Ivy Christmas Candles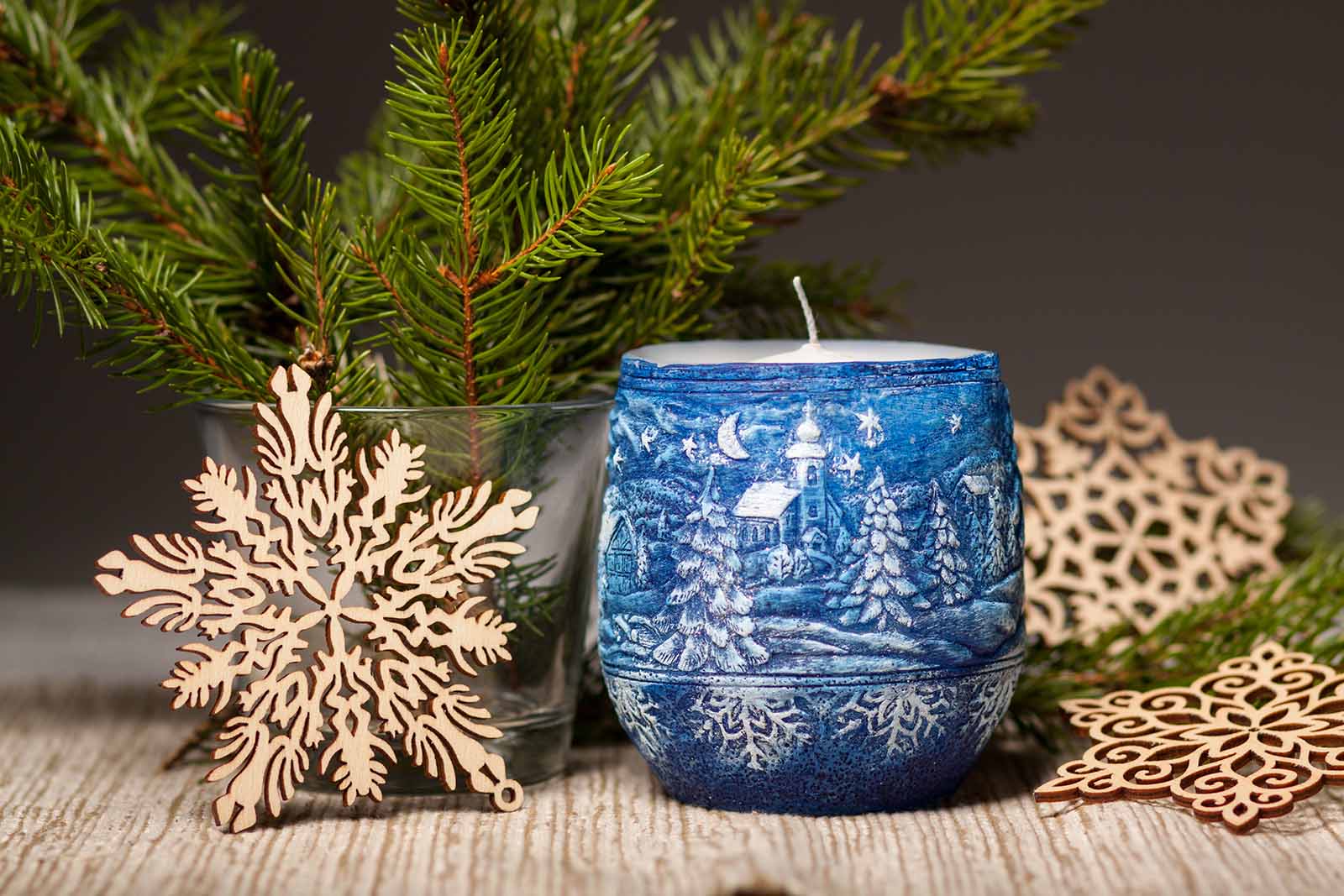 Create a cozy atmosphere in your living room with holly and ivy Christmas candles. Made of paraffin wax, these Christmas pillar candles are made with essential oils that provide a warm spice blend of cinnamon, clove, cardamom, cedarwood, and mulled wine.
History and Significance of Holly and Ivy in Christmas Decor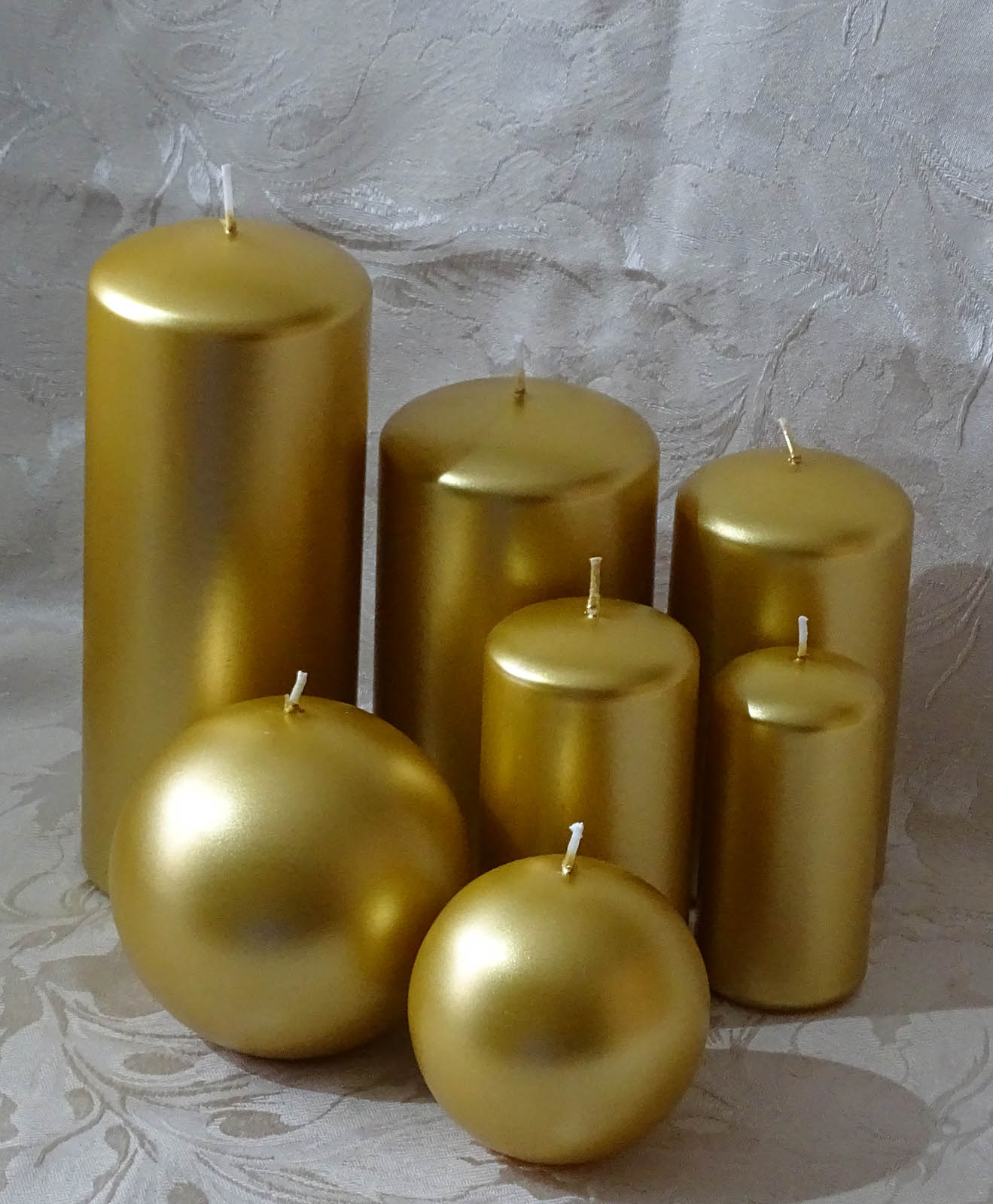 For centuries, holly and ivy have been symbolic in Christmas decor for their association with rebirth and eternal life. Holly symbolizes Christ's crown of thorns, while ivy represents new beginnings. The green plants are popular options for Christmas decoration as they remain evergreen during winter.
DIY Holly and Ivy Christmas Candle Ideas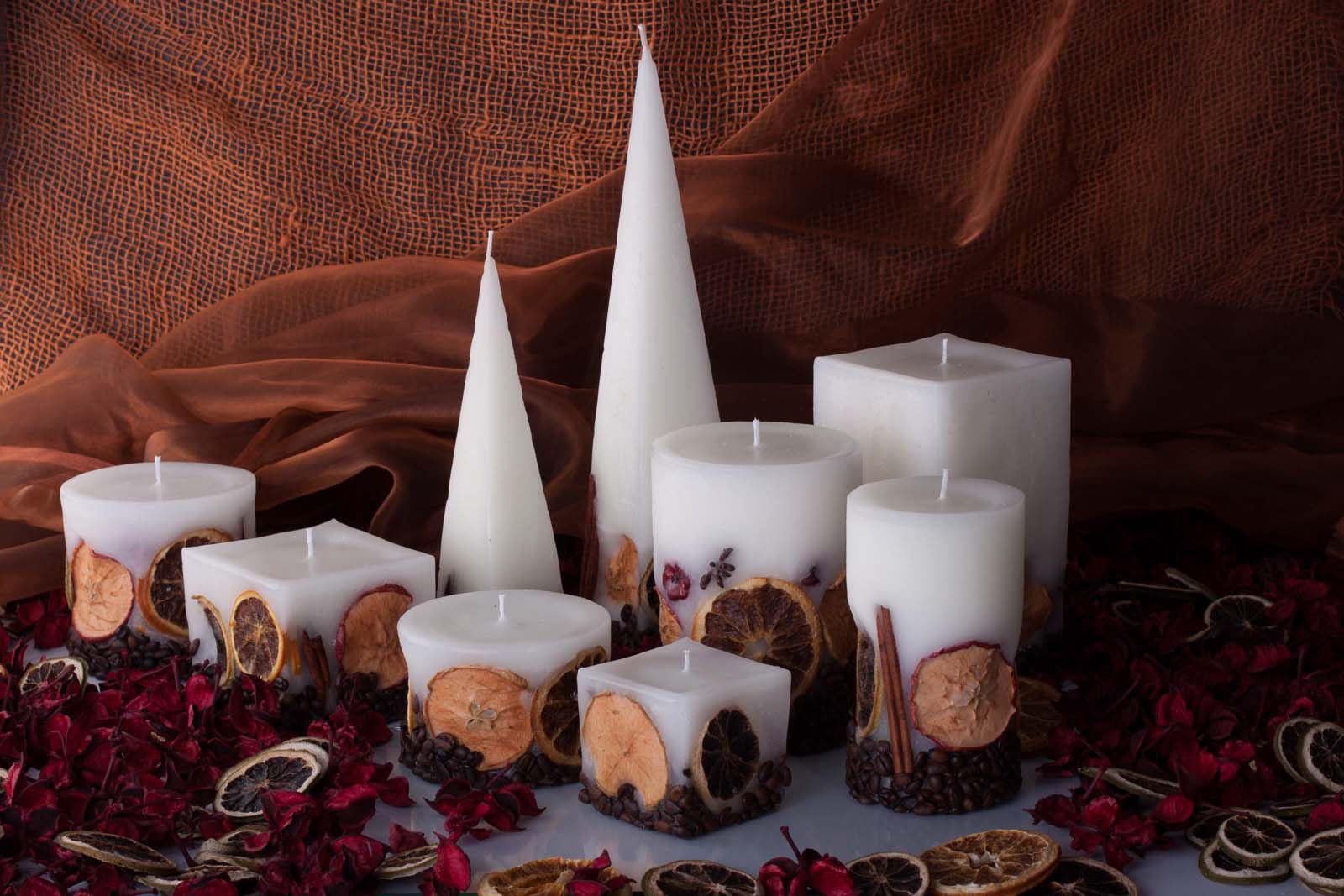 Create a warm and inviting atmosphere this holiday season with DIY Holly and Ivy Christmas Pillar Candles. Made with candle wax, essential oils, and dried leaves, these candles are the perfect addition to your Christmas decoration collection. Exercise caution when making them and follow safety guidelines. Use them as a thoughtful gift or add them to your living room for an intimate feel.
Frequently Asked Questions About Christmas Candles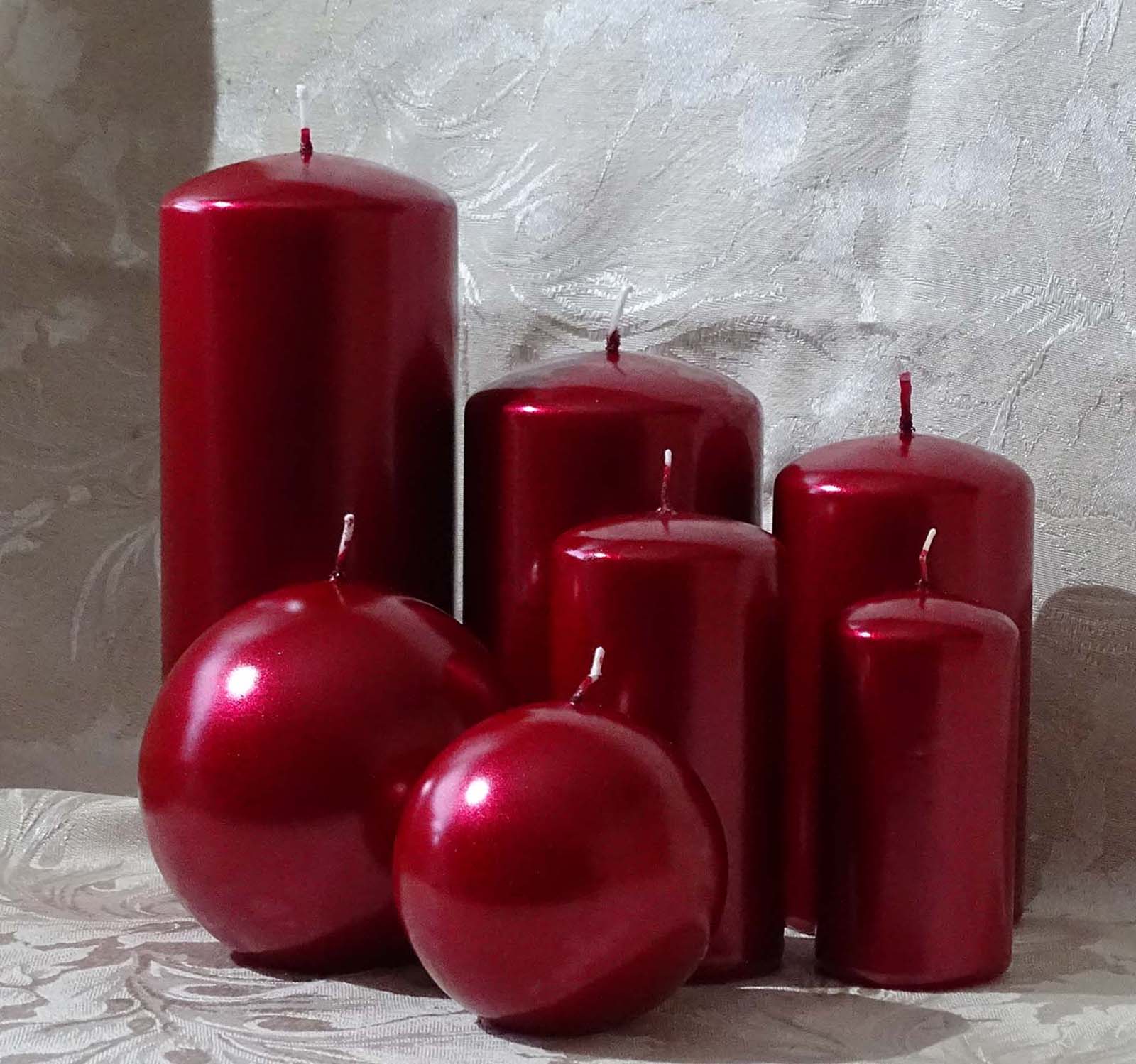 When buying candles for festive occasions, it is important to consider not only their type and size but also safety measures. Make sure to purchase appropriate holders that can prevent the candle from falling over or catching fire. Keep them away from flammable objects and always extinguish them before leaving the room. Additionally, consider choosing candles made from high quality materials.
How to Safely Use Christmas Candles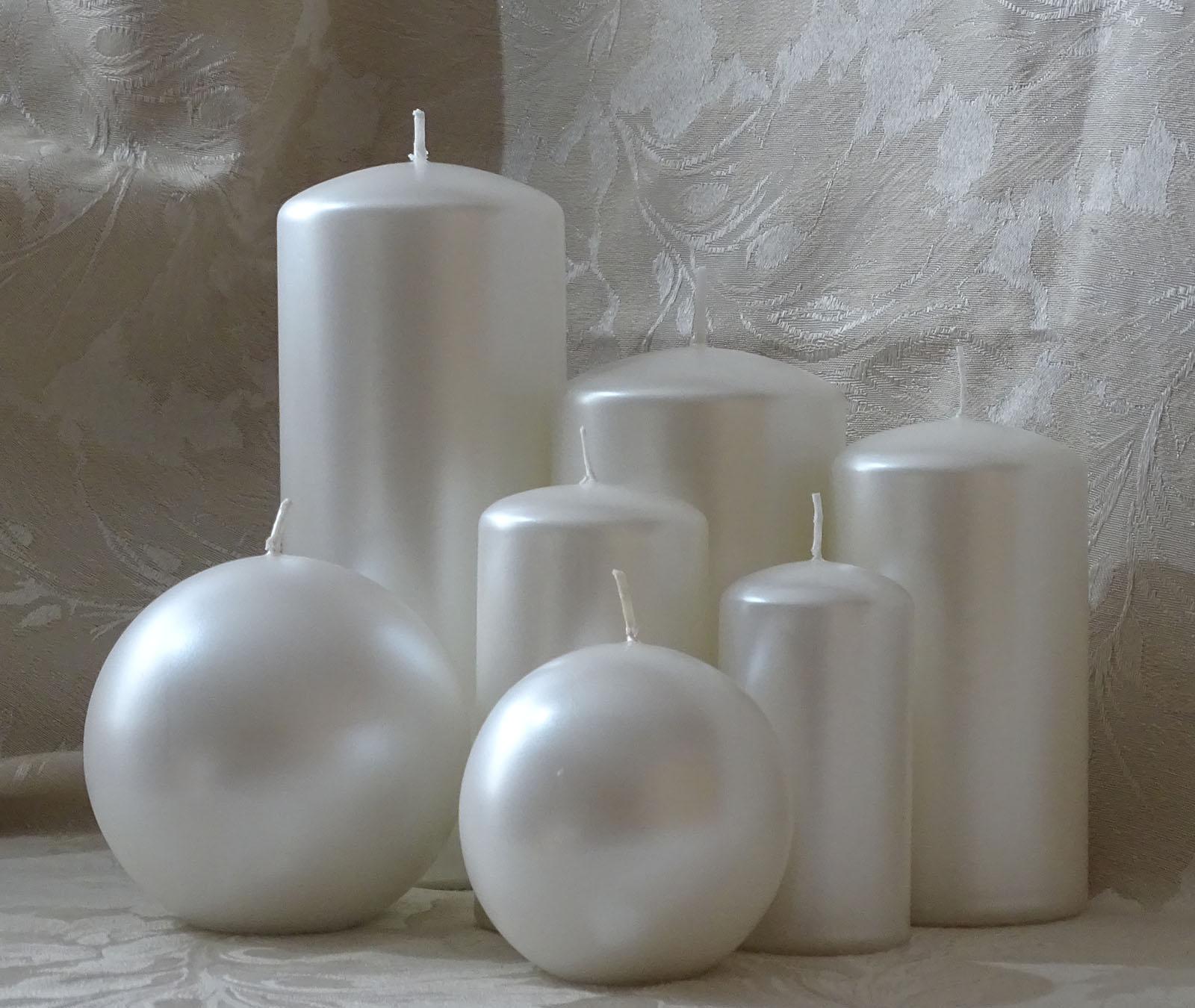 Christmas pillar and round Christmas candles are an essential part of Xmas decorations, but it's important to use them safely. Always place candles on a stable surface and keep them away from flammable materials such as curtains or decorations. Never leave candles unattended and extinguish them before going to bed or leaving the house. By taking these precautions, you can enjoy the ambiance of candlelight without compromising your safety during the holiday season.
What are the benefits of using Christmas candles?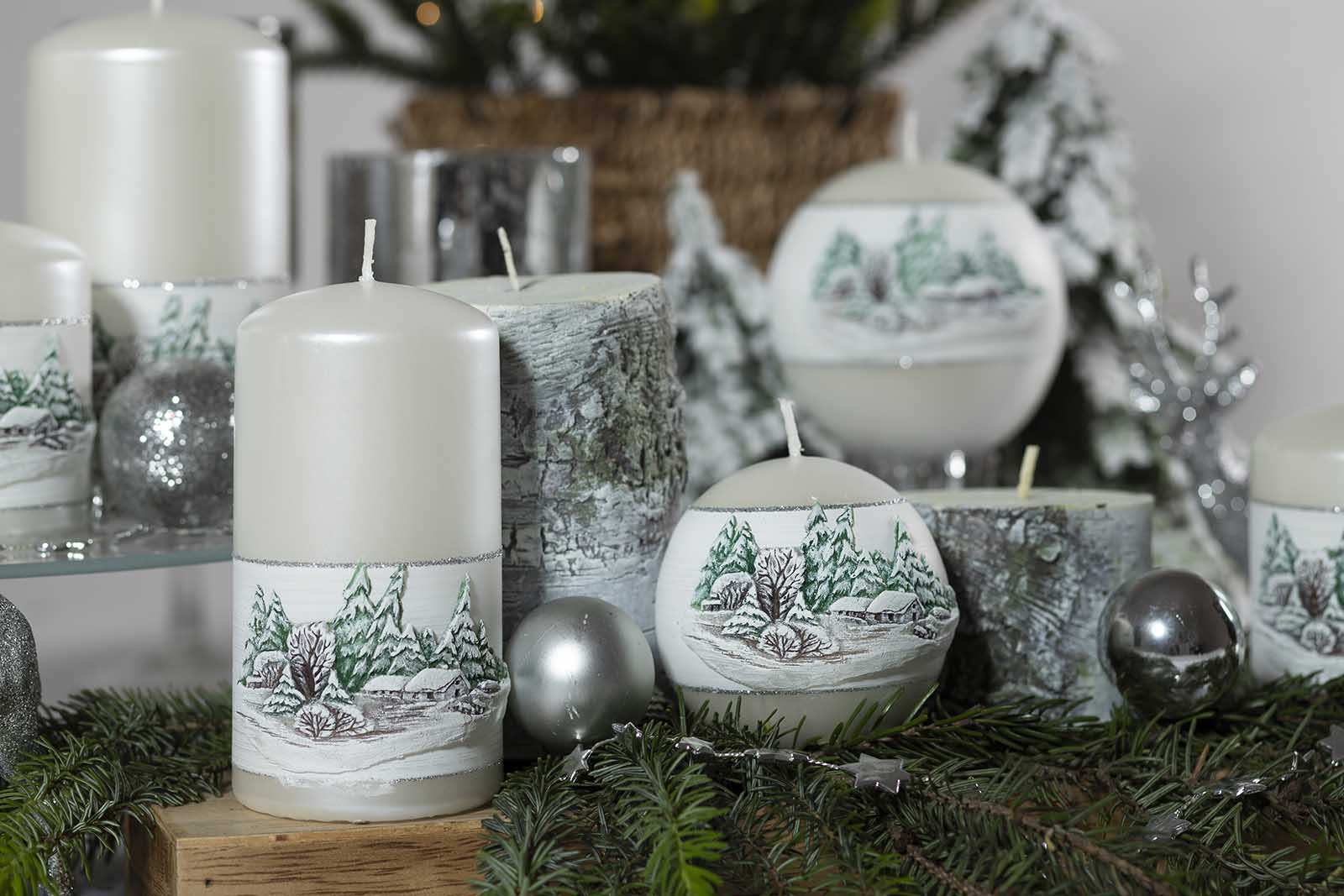 Christmas candles can create a warm and inviting atmosphere, bringing a cozy feeling to any space. They can also add a festive touch to your holiday decor. Additionally, scented candles can help to promote relaxation and reduce stress.
Using Christmas candles can add a warm and cozy ambiance to your home during the holiday season. Some of the benefits of using Christmas candles include:
1. Creating a festive atmosphere: Candles with scents like cinnamon, pine, or peppermint can evoke feelings of warmth and nostalgia, making your home feel more Christmassy.
2. Providing soft lighting: Candles provide a gentle glow that can be relaxing and soothing, especially during the long winter nights.
3. Masking unpleasant odors: If you're cooking up a storm for the holidays, candles with strong scents can help mask any lingering cooking smells.
4. Promoting relaxation: The flickering flame of a candle can have a calming effect on the mind and body, helping you to unwind after a busy day.
What are the 7 candles at Christmas?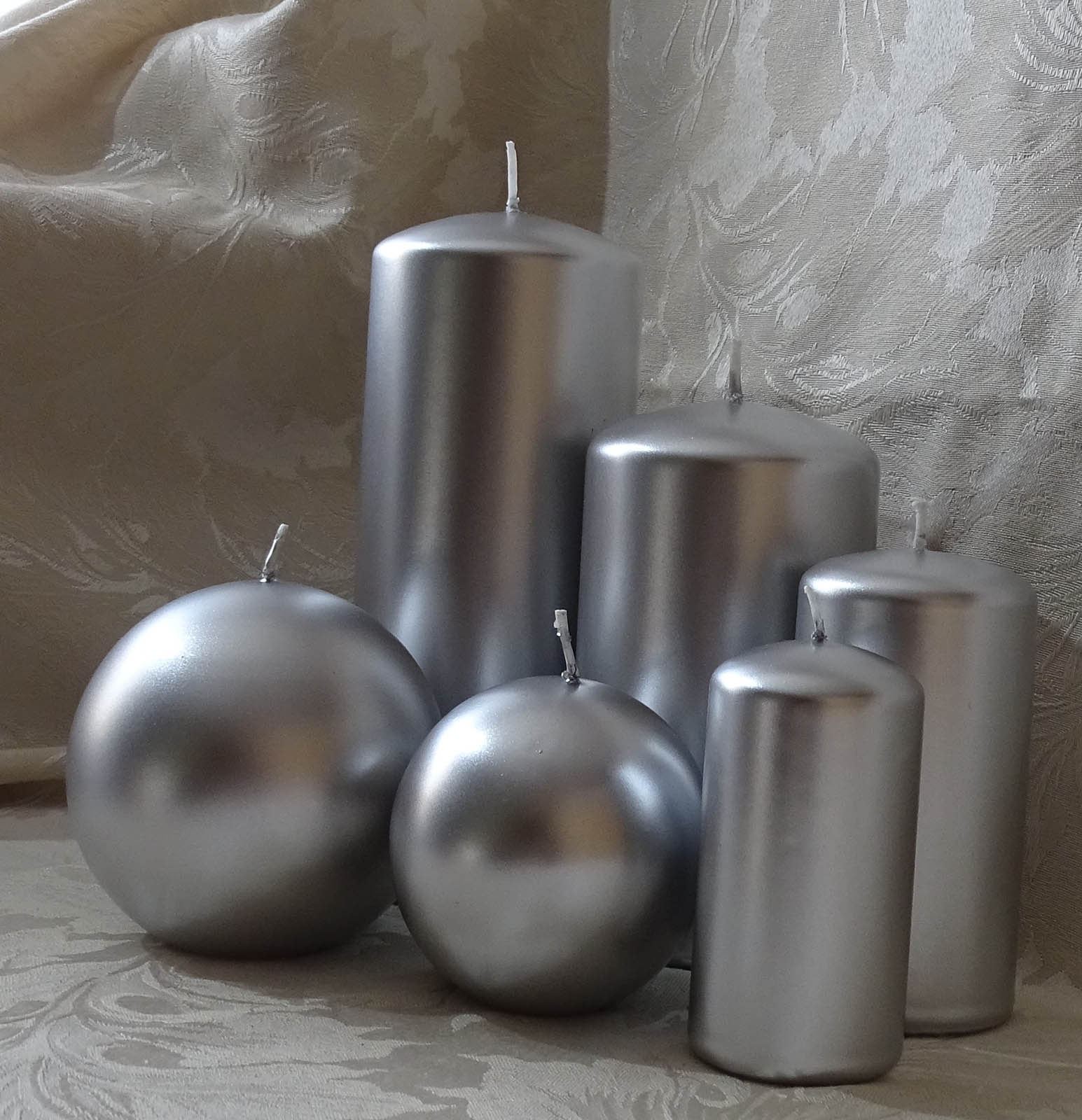 The seven candles at Christmas refer to the Advent wreath, a Christian tradition that symbolizes the four weeks leading up to Christmas. The wreath is typically made of evergreen branches and adorned with four candles, one for each week of Advent. In some traditions, there is also a fifth candle in the center to represent Christ as the light of the world. However, the seven candles you may be referring to could also be part of other traditions or customs specific to certain cultures or religions. It's always a good idea to do your own research and consult with experts in those areas if you have any questions or concerns.
Conclusion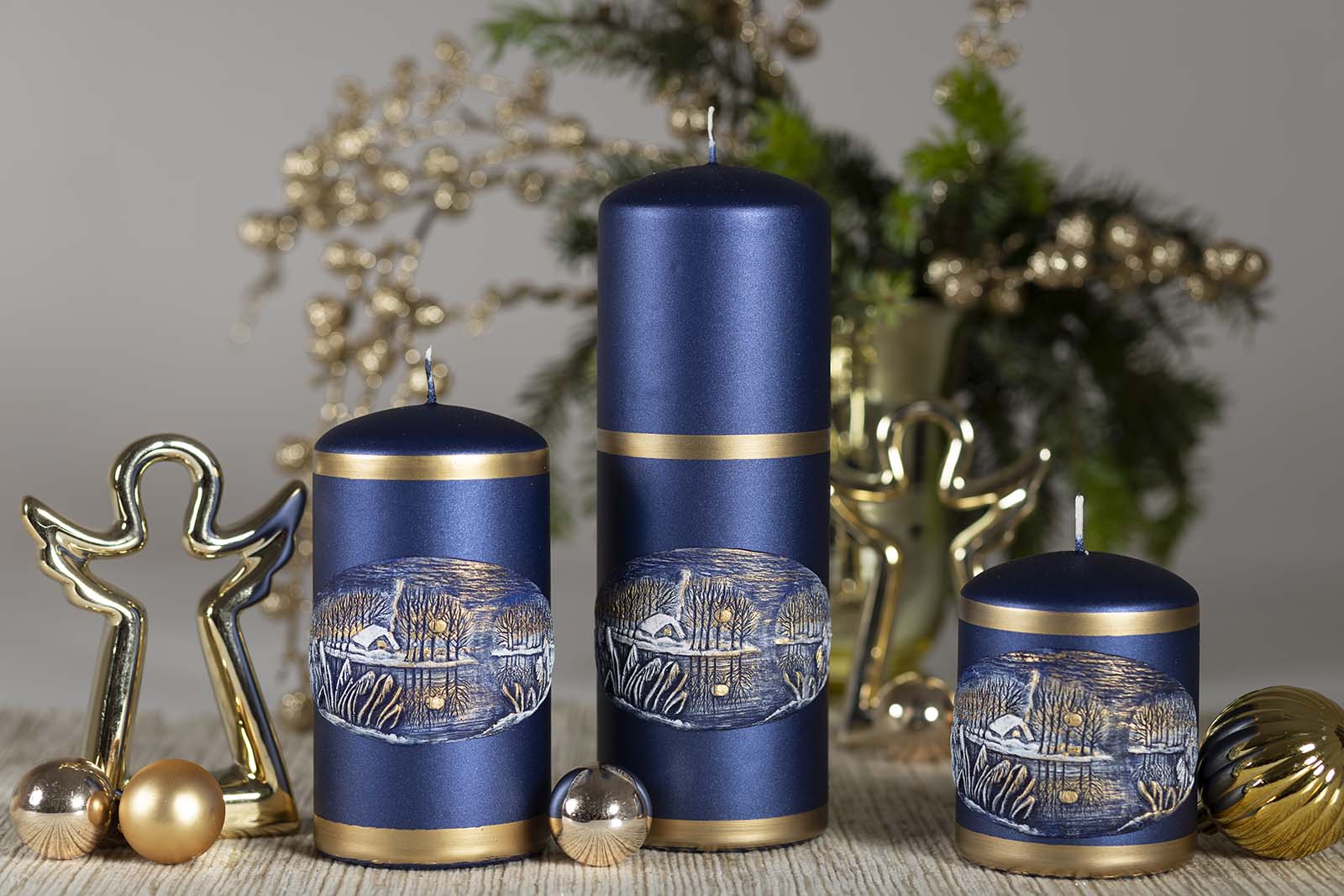 In conclusion, Christmas candles are a great way to bring warmth and coziness to your winter nights. From selecting the right candle to decorating it creatively, there are a lot of ways to make your holiday season even more special with these Christmas pillar and Christmas round candles. You can also explore eco-friendly packaging options or make your own DIY candle holders and wreaths. And if you're wondering about the safety of using these candles, our FAQ section has got you covered. So, get ready to immerse yourself in the festive spirit with our collection of Holly and Ivy Christmas candles. Don't forget to share this blog with your friends and family who love everything Christmassy!